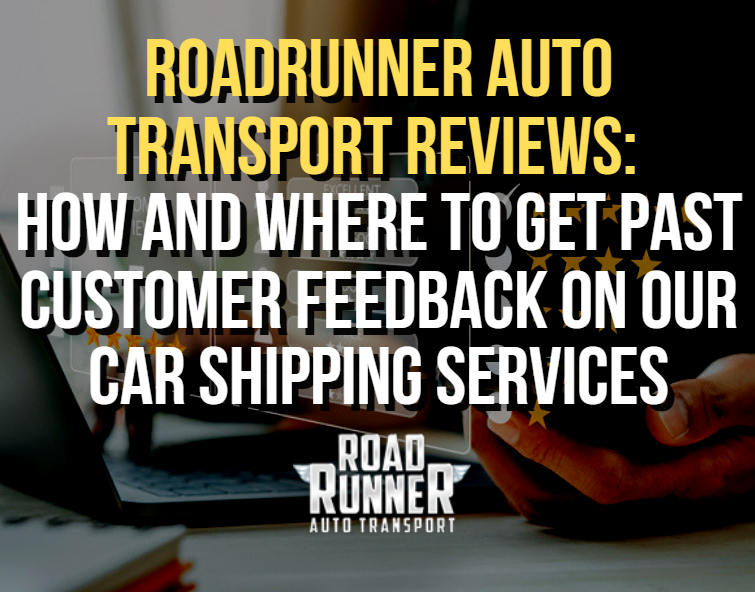 What to look for when reading car shipping reviews
When you read car shipping reviews about an auto transport company like RoadRunner, there are several things you should be looking for, some of which are green flags and some red flags.
Spotting fake reviews: Both positive and negative
The first thing you should look for is to see if any positive reviews seem fake. This is not easy, but there are some not so difficult to spot signs for very fake reviews. One such red flag of a fake review will be if the review is written in both an overly positive and overly wordy fashion. In other words, glowing reviews tend to be on the shorter side. Negative reviews are when people will type four or more paragraphs venting frustration.
Another way to spot a fake review is to see geographically where else some of the people leaving reviews (either positive or negative) are posting reviews. Suppose someone has given 100 reviews in 75 different parts of the world. In that case, it is likely paid for (which could be done for positive reviews from the company in question or negative reviews from its competitors). Additionally, if the review reads very odd and/or has a bunch of spelling and grammatical errors, that review could be fake.
It is likely fake if the review actively mentions and talks up a competitor. The reviews for car transport companies, especially ones that have been around for ten or more years, should be spread fairly evenly across that period. So, a company should not have 4,800 reviews out of 5,000 appearing in the last month when it has been around for eight years.
What else to look for when reading a car shipping company's reviews
The other things that you should look for when reading reviews of a particular car shipping company include what gets mentioned most frequently, if there has been a seemingly natural up or down trend in the ratings left by each reviewer recently, and how the company responds to reviews, specifically negative reviews.
If how quickly a car shipping company typically delivers your car is the most important thing for you, the last thing you will want to see many reviews mentioning is "late" or "not on time." It is important to comb through reviews and look for commonly mentioned phrases. Sites like Google will let you filter reviews by keyword search so you can easily see if many reviews mention something important to you and your shipment. The fact of the matter is that you will be shipping your vehicle in the near future. Reviews from seven years ago might not indicate how a company currently operates and fulfills shipments. That is why you should pay the most attention to reviews left in the last year or six months. If there is a drop-off in average rating recently and the reviews do not seem fake, take that as a red flag.
Finally, a company's response to each review is exceptionally important, with the company's responses to negative reviews being the most crucial. Suppose a company ignores most or all negative reviews that took the time to leave the details of their experience (not just a star rating). In that case, it means their customers are unimportant to them. Even worse, if a company gets defensive or even combative when responding to negative reviews, that is possibly the biggest red flag of all.

Where to find trustworthy RoadRunner Auto Transport Reviews
RoadRunner Auto Transport has a long history of customer satisfaction and positive feedback through customer reviews. You can easily read these car transport reviews in several places online. That includes RoadRunner's website itself, Google, and Consumer Affairs.
RoadRunner's website
RoadRunner Auto Transport's website has a specific page dedicated to past customer reviews that go in depth about their experiences shipping with us. There are featured spotlight stories which are past customer reviews that we found to be the best representation of the interactions we typically have with customers.
There are also reviews posted to the page from several other review sites, such as Google, ShopperApproved, and Transport Reviews. You can even see a list of "featured clients," which lists the celebrities and athletes that RoadRunner has shipped cars for in the past, including Stephen Curry, Dwayne Johnson, Nicki Minaj , and more! You can click here to read RoadRunner's reviews page.
Google
Like most businesses, RoadRunner Auto Transport has a Google Business page where you can read reviews directly from past customers and find out information about the business, such as our up-to-date hours of operation, find our direct phone number, read common questions and answers, and you can even read our most recent Google posts.
Regarding RoadRunner Auto Transport's reviews on Google, we boast a 4.1 rating out of 5. You can click here to go directly to our Google reviews page.
Consumer Affairs
We also have several dozen auto transport reviews on the Consumer Affairs website. We boast a 4.4 out of 5 rating there. You can read RoadRunner Auto Transport's reviews on Consumer Affairs by clicking here.
TransportReviews.com
RoadRunner also holds a 4.2 out of 5 rating on the TransportReviews.com website. Our rating here is based on hundreds of past customers. You can see our TransportReviews.com rating here.

Where NOT to find trustworthy RoadRunner Auto Transport Reviews
There are, unfortunately, a couple of places on the web where an inaccurate picture has been painted of RoadRunner. Whether it is inaccurate because of "review throttling" or a competitor posing as an objective source or paying what seems to be an objective source to speak about us negatively, these "reviews" of RoadRunner Auto Transport simply cannot be trusted.
Yelp
Yelp is generally trustworthy regarding dining and hospitality experiences, such as for restaurants and hotels. This is what Yelp was originally intended for. The idea was that hotels and restaurants already lived and died on reviews from critics, so why not have the average person have a say? Plus, hospitality experiences tend to be much more polarizing for people than the ones they have with other services/businesses. How often can you remember having someone mess up your dinner order? Probably quite a few times over the course of a lifetime. Now, compare that to how often you remember a negative experience when having your taxes done or getting gas at a full-service station. Probably not too many memorable experiences one way or the other. So, when it comes to other types of businesses, Yelp is much less of a trustworthy authority. That is especially true for car shipping companies.
The biggest issue with Yelp is that customers with profiles deemed "too new" have their positive reviews suppressed from being on the main pages of the businesses that they review. Negative reviews from "fresh" profiles are much less frequently suppressed. Thus, many of RoadRunner's positive reviews on Yelp are suppressed from view and are not factored into our overall score. This is what we referred to earlier as "review throttling" and has also been referred to as a "negative review bias."
On top of all that, Yelp rarely removes negative reviews that are irrelevant and/or violate their terms of service. Many people have hypothesized that Yelp does this because negative reviews draw more attention; thus, their site gets more views for longer periods which helps them make more money from advertisers.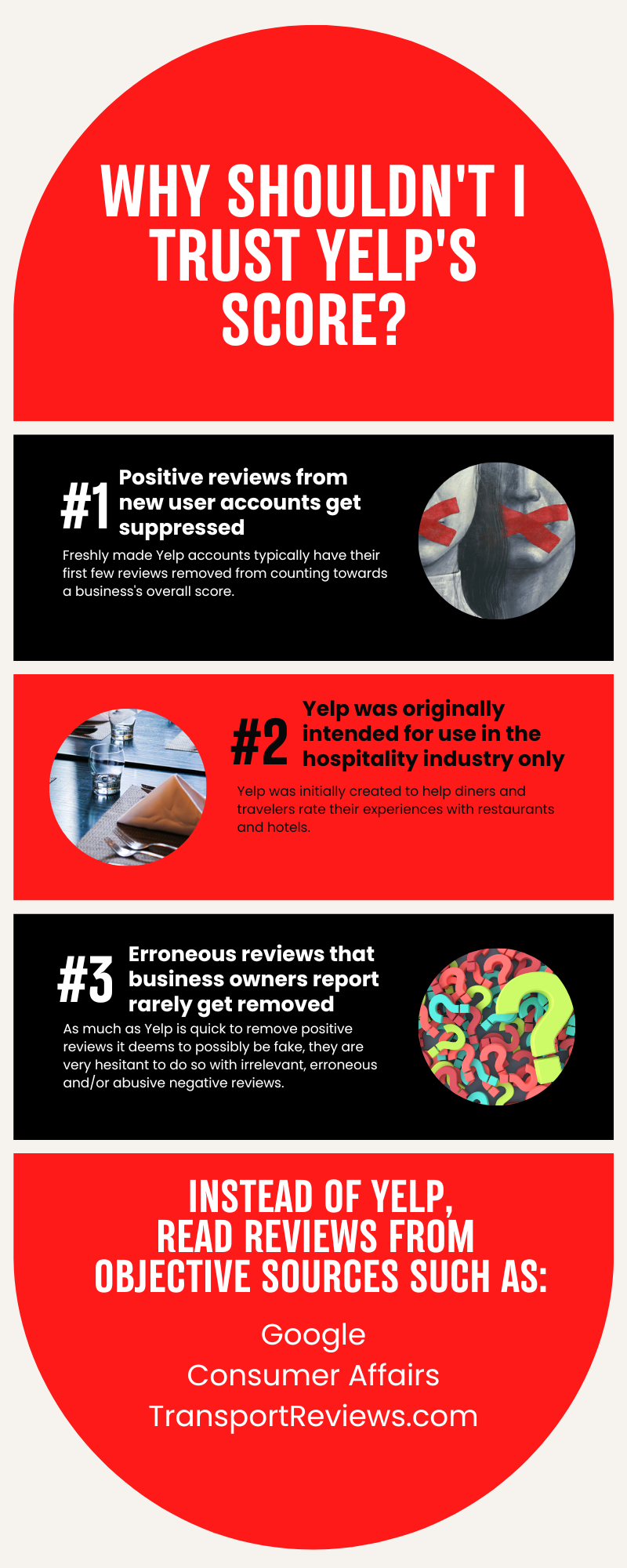 Competing Car Shipping Company Websites
Some competing vehicle shipping companies will create what seem to be objective lists of the "best car shipping companies," and these lists are anything but unbiased. These other companies that ship cars all put themselves in the number one spot and then rank very small independent car shippers or towing companies below them that aren't capable of ever competing with them. After that, they proceed to speak very negatively about any actual capable competitors that do pose a threat to them. Unless a "best auto shipping companies" or "best auto transport companies" list is on a site with a true lack of bias and no reason to be biased, do not trust it. An example of such a list that truly is trustworthy can be found on Retirement Living's website.
Conclusion
The significance of thoroughly reading reviews before selecting a car shipping company cannot be overstated. These reviews serve as invaluable insights into the real experiences of past customers, offering a glimpse into the company's reliability, professionalism, and overall service quality. By taking the time to study a variety of reviews, potential customers can make well-informed decisions, mitigating the risks associated with entrusting their valuable vehicles to any less-than-reputable providers.
FAQ
What is the best auto transport company to use?
The best auto transport company for you to use will depend on specific details related to your shipment. These details include when you intend to ship your car, how fast you need your car transported, how much protection you need for your shipment, and how important cheap car transport services is for you. Fortunately, RoadRunner Auto Transport can ship a car 365 days a year with minimum notice and extremely competitive industry pricing, so there's a great chance that we could be the best car shipping company for you!
What is the cheapest way to ship a car?
The cheapest way to ship a car is on an open car carrier with at least a month's notice of the shipment and during non-peak months such as February or October. Choosing to top-load your vehicle on the open carrier and/or choosing to ship items in your car can result in additional fees, so avoid these as well to keep your car shipping cost as low as possible.
Where is the best place to read reviews about a car shipping company?
Trustworthy sources of past customer reviews for car shipping companies include Google, Consumer Affairs, and TransportReviews.com. Many of these sites will allow you to filter reviews by specific keywords such as "customer service," "price," "on-time delivery," or whatever else might be most important to you.