Jump to section:
Shipping a car you bought on eBay
Making sure the car doesn't have problems
Money saving advice
Conclusion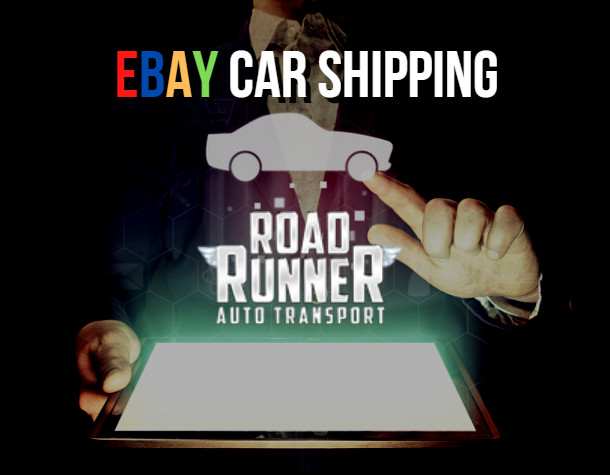 Shipping a car you bought on eBay

If you are considering purchasing a car through eBay Motors, you might be wondering what your options are for getting your new car home. You have four primary options, taking a flight to the seller's location and driving it all the way home, towing it yourself, using one of eBay's shipping partners or choosing your own vehicle transport company. Let's take a closer look at each of these options.

Taking a flight and driving the car home will give you the peace of mind that someone else is not responsible for your vehicle on its way home. That's where the advantages end for that option. Depending on where the seller and vehicle are located, this can take at least a day of your time if not several. You will also need to pay for an airline ticket for which prices are currently at historic highs. On top of that, you will likely be putting several hundred miles on the car right off the bat.

Towing the car yourself will also cost you some money and time which you could have otherwise saved. You will end up paying a small fortune on gas, not only because of the trip, but your truck will be burning fuel so much more quickly towing the weight of another car the entire distance. Also, expect this to take just as long if not considerably longer than driving the newly purchased car home yourself.

If "Does eBay ship cars?" was one of your first questions, shipping with one of eBay's shipping partners could work theoretically. However, it is an overcomplication of what could be simplified by dealing directly with an auto transport company yourself, rather than dealing with an auto transporter through eBay as an intermediary or middleman.

When you deal directly with a car shipper like RoadRunner, you will have much better communication with the shipping company regarding your shipment. There will likely also be much more flexibility in terms of when you can ship your car and when it can be delivered. In short, there is a good chance that you will get your car as soon as possible when dealing directly with a car shipping company.

Making sure the car doesn't have problems

As you likely already know, when you buy something online everything may not be as it seems. Sometimes the way an online purchase is presented on-screen is quite far from reality. This can even be the case with trusted brands. So, when you are dealing with a private seller on a site like eBay, it will be of great benefit to do your homework on the potential vehicle purchase prior to committing to anything.



Getting the car inspected

Before you go ahead and agree to buy a particular vehicle that you have in mind, you absolutely need to go check the car out yourself, or at the very least, hire someone to conduct a prepurchase inspection for you. Even if the car has a clean history on its Carfax report, someone needs to check it out in person.

A prepurchase car inspection will allow you to ensure the car is in working condition as well as that there is no unreported cosmetic damage on the exterior or interior. A prepurchase vehicle inspection can include the following services:

Pictures – A prepurchase car inspection will usually include several (if not a dozen or more) pictures taken by the inspector to give you a super up-to-date look at the vehicle.
Road test – This is equivalent to a test drive. It will enable your inspector to ensure there are no surprises once you start driving your new car. Any noises or issues operating the car will be included in the report.
Exterior check – The exterior check will be a detailed reporting on any dings, scratches, dents or clear paint respraying.
Interior check – The interior check will include things such as any indication of cigarette use and/or burns on the upholstery, if the power seats function correctly, if the windows function correctly etc.
Engine check – The engine check in a prepurchase inspection will include checks on the condition of the battery, hoses, brakes, belts, radiator and much more.

Most prepurchase inspection companies offer their services in different tiers. So, if you want the most out of your inspection, you will need to pay more. You can usually find specific information about what is included in the different types of inspections by visiting an inspection company's website. Also, luxury vehicles and collector cars will cost a bit more for an inspection.

eBay seller's feedback

Do not forget to check the seller's feedback on eBay itself. Odds are the seller has sold another car or two on eBay before. Unfortunately, you cannot filter a seller's feedback on eBay by past items sold. So, the way you can find out if a seller has sold any cars through eBay in the past is to use your internet browser to do the following:

Click the seller's username
Click X% Positive feedback under their username near the top of that page
Scroll to the bottom of that next page and click "See all feedback"
Filter the feedback by clicking "Received as seller"
Scroll to the bottom and filter "Items per page" by clicking the highest number
Hit the "Ctrl" + "F" keys on your keyboard
Search for related car terms like "car" "auto" "suv" "corvette"
You can then see specific feedback related to automotive sales made by this seller

Regardless, the seller's feedback should be excellent, because disputing the purchase and getting your money back through eBay will be extremely difficult. You will likely need to take legal action which will be extremely costly and time-consuming . As a rule of thumb do not purchase a vehicle from a seller on eBay if their feedback score is under 99.8%. That may seem extreme but sellers with less than a 99.5% score on their feedback are considered to have a very low score by common standards.

Money saving advice

If you are looking to save money on shipping a car that you bought on eBay, there are a few easy ways to do so. You should first ensure that you forgo any upgraded shipping options such as shipping on an enclosed carrier. These upgraded auto transport options certainly have their advantages, but they will run you an extra couple hundred dollars . If saving is your primary concern, ship on an open-air carrier without choosing to top-load.

Talk to the person that you are considering buying the car from and see if they can hang onto it for a month or two after the purchase has been completed. If they can, you will be able to give advance notice to your car shipper which will help you save a bit on the cost of shipping. Finally, make sure that your car is running correctly. If it is not operational, you will need to ship it as an inoperable vehicle which will cost a few hundred extra dollars because a special type of car carrier is required to ship non-running vehicles.



Conclusion

Getting a vehicle home that you bought on eBay does not have to be a source of stress nor does it have to break the bank. You can easily have your car shipped with a company like RoadRunner Auto Transport. Just be sure that you go and check out the car that you are considering buying before you make any final decisions. If you are unable to go see the car yourself, you can always hire someone to do a prepurchase inspection for you. In addition, be sure that the eBay seller's feedback is perfect or at least excellent.