Jump to:
Customer Service
Dispatch
Sales
Marketing
Executives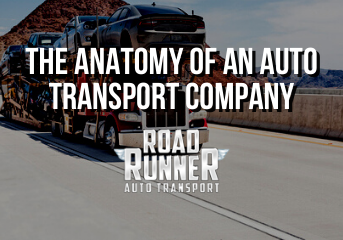 A car shipping company has several moving parts that work together in order to get your car shipped to its destination as quickly and safely as possible. From sales to dispatch, each department at an auto transport company has a specific job to execute in order to ensure the success and timely delivery of customer vehicles.

These are the typical departments at many car shipping companies:

Customer Service

One of the most important departments at a car shipping company, customer service is crucially important to the vehicle shipping process. They are the main point of contact for the customer once their shipment has been booked. If the customer has any questions or concerns about their shipment, they will contact customer service and look for answers. Customer service is responsible for giving the customer any answers or information they might need as well for putting it into the simplest terms for them.

If any issues do come up during the conversation with the customer, customer service is responsible for alerting the appropriate department so that the issue can be rectified as quickly as possible. An ability to stay calm under pressure and a keen attention to detail are definitely necessary qualities to have for an auto transport customer service representative.

Dispatch

Dispatch is the department responsible for all of the actual logistics work that goes into shipping your car. They coordinate with the auto carrier drivers and help them determine the best routes to use in order to fulfill your shipment as efficiently as possible. They also facilitate the best proximity of pickups and deliveries for carriers in order to minimize transit time while simultaneously maximizing the number of cars shipped per carrier.

Dispatch will also need to work less typical hours as well. Car shipments, especially when facilitated at a large volume (lots of orders), happen around the clock. It's also a very fast-paced job which requires focus, intuition and the ability to constantly multitask .

Sales

The sales department at any auto transport company is responsible for taking the leads they get from the efforts of the marketing department and converting them into customers. Their job is to inform the customer about the service and merit of that particular auto shipping company as well as to motivate them to book a shipment.

They also must explain how that company will meet that specific customer's car shipping needs and why the price of shipping a car costs what it does at that time. A salesperson will also have to ensure that it is even possible for that particular shipment to be made in the particular timeframe that the customer needs. A salesperson in the auto transport industry must be energetic, quick-thinking, and well-informed at all times.

Marketing

The marketing department is responsible for generating all the leads an auto transport company gets. In 2022, this is done through a series of digital marketing strategies including: paid advertising on sites like Google and Facebook, website optimization, search engine marketing and more.

They are also responsible for monitoring and analyzing customer behavior with regard to the website and advertisements so that they can make more informed decisions about these things in the future. A marketing professional in the auto shipping industry must be constantly learning new tactics to stay ahead of the competition because what produces the most effective results constantly changes and evolves.

Executives

Much like most other companies in the business world, the executives at a car shipping company make any and all major decisions about the company. This can range from decisions regarding employee hires to the amount of money to reinvest in the company in areas such as advertising. The executives that you might find working at an auto transport business can include a President, Chief Executive Officer, Corporate Legal Officer, Corporate Financial Officer, Corporate Technology Officer and more.

In many cases, at least one of the executives (usually the president or CEO) are also the founders and/or owners of the company. The majority of auto transport companies are not publicly traded companies. This means that the executives at these companies truly do have the ability to make any change at the company that they see fit without interference from a board of directors or investors. Executives must be natural leaders with the ability to accurately forecast how changes implemented in the company will affect both the short-term and long-term productivity and prosperity.

Conclusion

An auto transport company has several critically important parts. These include customer service, dispatch, sales, marketing and the executives. These departments work hand in hand in order to complete a vehicle shipment for a customer. Together, they form the well-oiled machine that is the vast majority of the auto transport industry.

Whenever you think you may need a vehicle of any kind shipped somewhere, whether it is for a move, college or any other reason, you can always get a free instant quote on our homepage!