If you're moving across the country or planning a road trip, you may be considering how to transport your vehicle. One option is to rent an auto vehicle transport trailer. In this article, we'll explore the benefits of renting a transport trailer for your move or vacation, explain how the rental process works, and provide information about how trailers help facilitate your move seamlessly.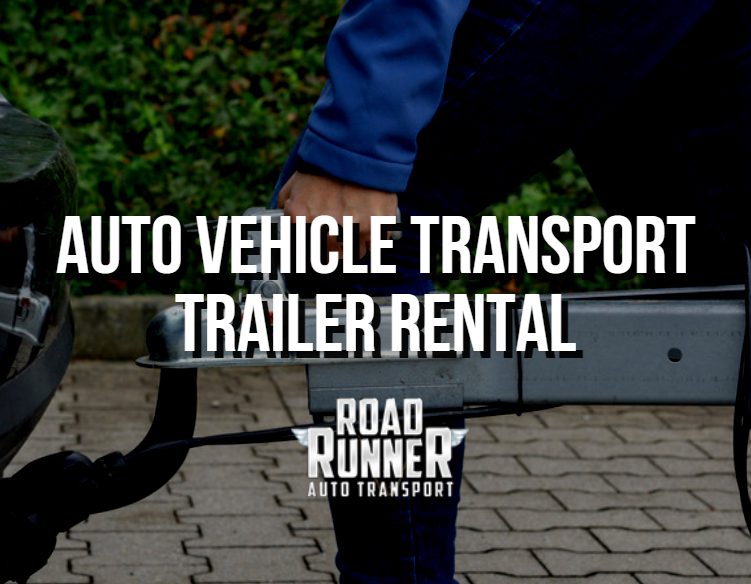 Make your Move or Vacation Easier with a Transport Trailer

Moving to a new home or going on a vacation can be exciting, but it can also require a lot of time and energy, especially when transporting your vehicles or belongings. In such cases, a transport trailer can be extremely helpful. Hitch balls, ball mounts, and tandem axles are some of the most important components to consider when choosing the best hitch system.

Using a commercial transport trailer, you can ensure that your belongings and vehicles arrive at their destination safely while being free to plan your move according to your preferences.

How the Rental Process Works

Auto vehicle transport trailer rentals allow you to rent a trailer to transport your car or other vehicles. You can find trailer rental companies online or in your local area. Once you have found a company, you will need to provide some basic information, such as the type of trailer you need, the length of time you need it, and your towing vehicle's make and model. The company will then give you a quote and help you book your rental. When you pick up the trailer, you will need to inspect it for any damage and sign a rental agreement. Once you have returned the trailer, the company will inspect it again and charge you any applicable fees.

Benefits of a Transport Trailer

Investing in an auto transport trailer provides numerous benefits for personal and professional use, especially when dealing with tandem axle car haulers. These highly versatile trailers cater to a wide range of transportation requirements, making them an invaluable asset for many.

Can transport multiple vehicles: Tandem axle car haulers can transport more vehicles than single-axle trailers. This is ideal for people who need to move a collection of cars, such as a dealership or a car enthusiast.
Provide added stability: The extra axle on a tandem axle car hauler provides added stability and weight distribution during transport. This can help prevent sway and fishtailing, making for a safer and more secure auto transport experience.
Improved maneuverability: Tandem axle car haulers are typically more maneuverable than single-axle trailers. This is because the extra axle helps to distribute the weight more evenly, making the trailer less likely to tip or sway.
Greater cargo capacity: Tandem axle car haulers typically have a greater cargo capacity than single-axle trailers. This means you can haul heavier loads, such as large and heavy vehicles or equipment.
Improved durability: Tandem axle car haulers are typically more durable than single-axle trailers. This is because they are built to withstand the wear and tear of frequent use.

Renting your car hauler allows you to transport your vehicles whenever necessary without incurring excessive fees. Whether you're moving, attending car shows, or transporting equipment for work, a car hauler trailer can save time, effort, and money in the long run.

Why Choose RoadRunner?

Renting a car trailer has its disadvantages. For one, you are responsible for the transport and safety of your vehicle, which can be difficult if you don't have experience towing a trailer. Auto transport trailers also have weight and size limits that some vehicles may not meet. When it comes to auto transport, customers want a reliable and professional auto transport company that can meet their needs and ensure a seamless and secure vehicle shipping experience. RoadRunner stands out in the crowded car hauler market due to several compelling reasons:

Diverse range of car hauler trailers – From low-profile designs and channel equipment options to tandem axle configurations, we have a car hauler that can accommodate your needs.
Customizable hitch systems – Choose from a wide range of hitch types, such as the traditional pintle hitch, hitch ball, or the more advanced hitch system rating-based systems that ensure an optimal match with your towing vehicle.
Expert advice on deck width and other specifications – The deck width of your car hauler is an essential factor in determining its capacity for vehicle transport. A knowledgeable sales team can help you select the correct deck width that meets your needs, considering the size and weight of vehicles you need to haul.
Dealer network and support – RoadRunner maintains a strong presence throughout the country, making it easy for customers to locate a dealer nearby. The dealers are committed to providing excellent customer service and support, making it seamless to finance a trailer, address maintenance concerns, or access replacement parts.
Competitive pricing and financing options – RoadRunner offers flexible financing options. Whether you're looking to finance a trailer, upgrade your existing equipment, or invest in a new car hauler, RoadRunner has personalized financing solutions to help you get the needed equipment without breaking the bank.
Contact Us to Get Started

If you need a professional transport service to safely deliver your vehicle, RoadRunner is here to help. Our team is dedicated to ensuring your complete satisfaction, from helping you choose the right shipping method to providing a final inspection upon delivery. Contact us today by phone or via our online form, and one of our friendly representatives will reach out to you to discuss your needs and help you determine the best vehicle delivery service for your auto transport requirements.

Frequently Asked Questions
What is the difference between a pintle hitch and a hitch ball system?
A pintle hitch is a heavy-duty type typically used for commercial applications. It consists of a hook that engages with a tow ring or lunette eye on the trailer. A hitch ball system uses a ball mount connecting to the trailer's coupler. This type of hitch system is more common for personal use and light-duty towing. The right hitch system for your car hauler depends on factors like load capacity, vehicle compatibility, and your specific towing requirements.

Can I use a loose siding or diamondback car hauler to transport my vehicle?
A: Open siding and diamondback car haulers are designed to offer maximum versatility in auto transport. These designs make it easy to load and unload vehicles, provide excellent visibility during transit, and are perfect for car haulers who need to transport a variety of vehicle types. However, it's crucial to consider factors like vehicle size, weight, and hauling requirements when choosing between these options.