Jump to:
What is a snowbird?
Living in two places every year
Plan in advanced
Conclusion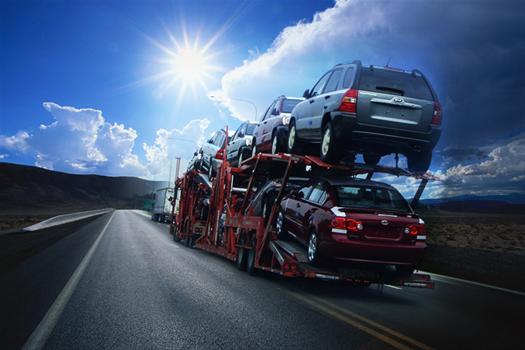 What is a snowbird?

Simply put, snowbirds are retired or semi-retired people who "migrate" from the north to the south each year during the winter months to avoid dealing with cold and snowy weather. The majority of these people are over the age of sixty and have the financial freedom in retirement which allows them to move south for several months each year.

Living in two places every year

When snowbirds move twice a year, every year, they need to become efficient as possible when doing so. They will not want to spend a week or more moving every time they venture either south or north for a season.

While some people rent a new home when they move to a southern city like Miami, most of them essentially have two residences. Each of these residences will generally have most things they need, thus eliminating the need to move those things back and forth. Even things such as having two sets of clothing.

However, purchasing an additional car just to have down south with them for a couple months a year usually tends to be an option most people do not have. Even if is financially feasible, who wouldn't be at least a little nervous about leaving their car hundreds or thousands of miles away for six to eight months a year? Even if you put it into storage, it can get damaged by things like mice or bugs and it can get a little bit pricey too.

This is why many snowbirds will end up shipping their cars south when they move for the winters, then north for the spring.

Plan in advanced

If you are a snowbird you should always plan your moves in advanced. This will help you get lower prices on most things involved with the cost of your trip including things like flights and vehicle shipping.

We recommend that you plan your car shipment at least a month in advanced. This will not only help slightly with price, but it will also help you get a better pick up time and delivery time. It will also give you more time to prepare your vehicle for the shipment.

You will also want to make sure that you make arrangements to have someone check in on your first home up north while you are down south enjoying the weather. Ask a relative like an older child or a neighbor to go over to the house once a week or a couple times a month to make sure that everything is okay and that there are no major issues like flooding.

You will need to get your mail forwarded to your southern address before you move south too. You can temporarily forward your mail for up to a year with the United States Postal Service. You can forward your mail for up to a year temporarily. You can sign up to do so by clicking here.

Conclusion

The whole point of going south for the winter is ease and relaxation. It is about avoiding the stress of dealing with shoveling snow and winterizing your home. So why would you replace that with the stress of two complete moves each year?

If you plan properly the "move" south for the winter will be as easy as getting a plane with a day of preparation before you leave and another once you get to your destination – that is it.

Other details about your move shouldn't cause you any stress or frustration either. Details like worrying about the well being of your first house up north or shipping your car south for the winter can be easily taken care of as long as you do so in advance.

Enjoy your golden years without the stress and become a snowbird who knows how to prepare for their annual trip south.