Jump to section:
Money
Time
Opportunity cost
The cost of insurance
Convenience
Safety
Conclusion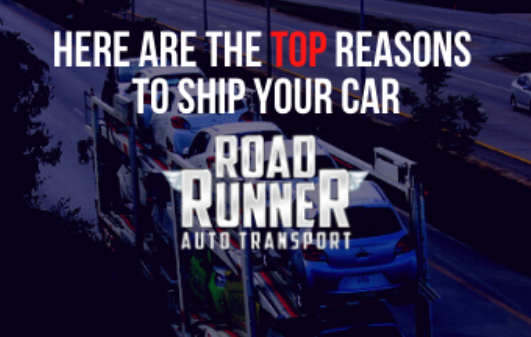 Money
This is the most popular reason that people ship their cars. When you ship your car instead of driving it a long distance, you will save some money. Consider the example of shipping your car across the country. When you do that rather than driving it all the way across the country, the total cost of driving across the country will outweigh the cost of shipping it.

Most people think that the cost of driving across the country only includes gas and some other small expenses. However, the true cost of driving across the distance includes gas, lodging, food, post-drive maintenance after driving so far, and the cost of missing work to spend a week or so on the road.

When you add all of those costs together, you will see that driving can cost more than shipping it would have.

Time
The amount of time that you will save is a much more straightforward concept. When you choose to drive your car hundreds or even thousands of miles instead of shipping it, you will be sacrificing days of time that you could have used to do other things which includes working.

Opportunity cost
We have already briefly touched on this but, if you chose to drive your car across the country rather than ship it across the country, this will end up costing you the opportunity to work during those days.

So, let's say that you normally earn $100 during a full day of work. If you take five days off from work, you are losing $500 in that example. If you normally earn $200 per day you are missing out on $1,000 during your drive across the country.

If you happen to work at a job where you get paid for your time off, you are still losing five days of personal time which you could have used to do something more productive or spent it relaxing.

The cost of insurance
The less mileage you put on your car, the less your insurance premiums will rise. So, when you choose to drive thousands of miles across the country, you are essentially volunteering to have your insurance premiums increased for as long as you continue to own that same car.

Convenience
There is also the factor of convenience to consider. When you ship your car with a company like RoadRunner, there are things that make your life much easier like the ease of door-to-door shipping. With an option like that, you will get your car picked up at your current location and it will be dropped off at your destination address.

You will also be able to get a free instant quote whenever you need one. In addition to that, you can call your car shipping company most hours during the week with any questions that you might have.

Safety
Another big benefit to shipping your car instead of driving it somewhere yourself is the fact that driving thousands of miles poses a certain risk. When you drive that far yourself, or even in shifts with someone else, the risk of getting into an accident increases significantly.

The increase in risk is much more significant for older drivers. But it is something for everyone to take note of, especially those of us with families who do not want to subject our children or spouses to the risk of being involved in a car accident.

Conclusion
When you honestly consider all of these things, it really only makes sense to ship your car a long distance rather than driving it. You save money, time, days at work, and most importantly, you save yourself and anyone you might have driven with from taking on any unnecessary risk.

If you need to ship your car anywhere in the United States, RoadRunner can get the job done for you with ease. Just visit our website or call us at (888) 777-2123 for a free quote today!