Jump to:
Shipping your car for the first time
Auto shipping from start to finish
Tips to ship in 2020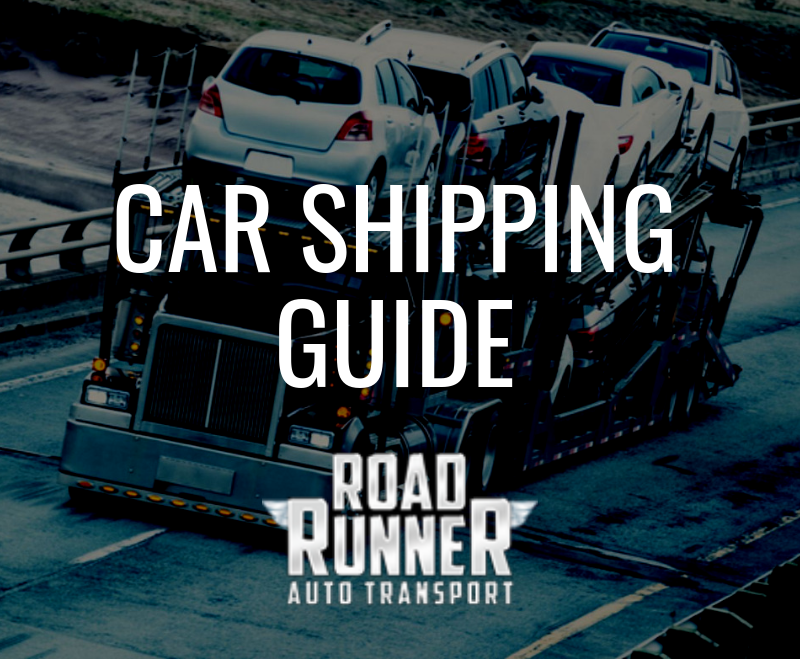 Shipping your car for the first time

Shipping your car for the first time can seem intimidating initially. Sure, you've probably shipped small personal items or maybe you've even shipped furniture, but your car? You're likely concerned it might get damaged or be too expensive.

There's good news though, auto shipping is a huge industry and thousands of personal vehicles are shipped every day. Believe it or not, the auto transport industry does over ten billion dollars a year in business and has been in existence for decades now.

So, you're probably a little more at ease now but still don't have much of an idea of how to get started or how to get through the process without any issues. Well, that's why we created this start-to-finish auto shipping guide, to get you through the car shipping process as effortlessly as possible.

Auto shipping from start to finish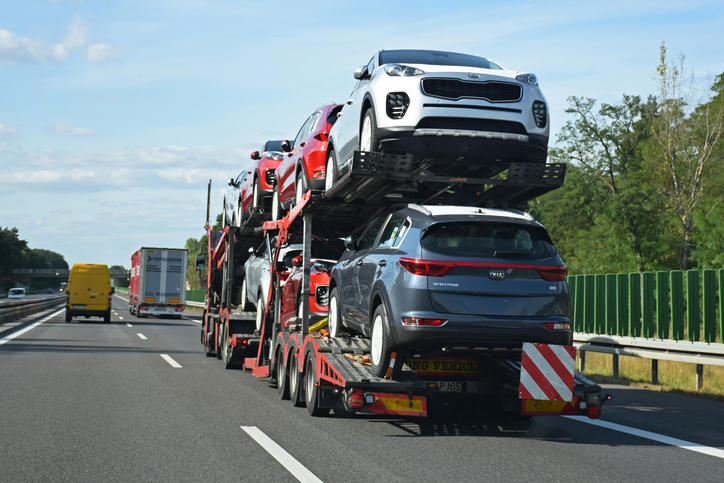 Figure out your shipment details

You obviously know where you want to ship your car but that's only the tip of the iceberg. You'll need to figure out what type of transport you want to use, when you want your car to be delivered by, where you want your car picked up and dropped off, what your budget is and any other details that might have a direct impact on your shipment.

Be sure you set a budget that you can afford but also a budget that is realistic. A cross country car shipment from New York to San Francisco for an average car without any special options (expedited shipping, enclosed transport etc.) will cost about $1,200 to $1,500 depending on specifics. The price also depends on how soon you need to ship your vehicle.

After you set your budget, figure out the details. Do you need expedited shipping? Do you want to use enclosed auto transport? Does it matter to you if your car is in the top load or the bottom load? Is your car working? Keep in mind these upgrade options will cost you a little extra.

If your wondering what any of the above terminology meant here's a quick guide:

Enclosed auto transport – this is a special type of auto hauler that has a roof and walls on the trailer so that your vehicle is completely inside and covered during the entire shipment which protects it from weather and road debris. This option will cost an extra several hundred dollars and is generally only recommended for classic or antique vehicles. Only 10% of auto shipments are in enclosed carriers. The rest are shipped on regular auto trailers otherwise known as open air transport.

Top load / bottom load – refers to which deck of the auto carrier a car is on. A standard auto trailer has two decks: an upper one (top load) and a lower one (bottom load). The difference is that the cars in the bottom load are more susceptible to being hit with small road debris like pebbles and are also at risk of a car above it having a fluid leak. However, cars in the top load are more exposed to weather elements like snow and rain. Choosing the top load will cost about an extra hundred dollars if you choose to do so.

Expedited shipping – this is the option to have "rush delivery" on your vehicle. However, unlike parcel shipping the delivery times are much more approximate. This will also cost an additional fee as well.
When you are figuring out when you need your vehicle delivered keep the following time frames in mind:

Shipping from the Midwest to the East Coast usually takes 3-8 days

Shipping from the Midwest to the West Coast usually takes 3-8 days

Shipping from the East Coast to the West Coast usually takes 1-2 weeks

Shipping from the North to the South usually takes 3-8 days
Remember, those time frames are a general approximation with an average car in mind. Extras, like enclosed auto transport, will add time to these.

You'll also want to see if you qualify for door-to-door auto transport. In most cases, people do qualify but sometimes because of local laws or their street being too narrow, the driver can't get the auto carrier to their house for pick-up/delivery.

If you do qualify, you'll want to take this option as it makes the process much easier. If you don't qualify, you'll need to find a place nearby that would be suitable for a pick-up/delivery before you book your shipment. Consider stores with large parking lots, such as malls, a possible option.

Get a quote

Next, you'll want to get accurate quotes from whichever companies you're now considering. This might seem easy enough but, unfortunately, there are companies out there who will give you a false quote at an extremely low rate in order to get you to book your shipment with them. There are also companies that will promise you multiple quotes from different competing auto transport companies just so they can get your information and sell it to companies that will endlessly spam you.

You will need to go directly to a particular car shipping company's website to get a legitimate quote. Make sure you do this with at least a few different companies, this way, you can compare the prices yourself.

This isn't important just so you can get the best price for your shipment, but it will also allow you to see if there are any outliers that are way lower than all the other quotes. For instance, let's say you get quotes for $800, $850, $775, $350 and $900. The outlier there is $350. You can bet good money it's a bait and switch quote from a company planning to jack up the price later in the shipping process. Eliminate any of these super low prices from contention.

Research the companies

Once you have your quotes, you'll have a good idea of what your shipment is going to cost you. Now, you'll want to carefully research the companies that gave you realistic and reasonable quotes. Read reviews on websites like Google and Consumer Affairs. Make sure that they have a good rating and good feedback from past customers.

You can also contact the company to ask them any questions you might have. Make sure they don't require a FULL payment up front, ask what their accepted methods of payment are, and ask them for their MC number. You can use their MC number to check with the Federal Motor Carrier Safety Administration that they have an active license to ship cars.

Be sure, too, that you have access to the terms and conditions as well as the contract BEFORE you book your shipment.

Book your shipment

Now, it's time to book your shipment. You can simply call the vehicle shipping company that you chose, and a service representative will help you set up your shipment. Shipments being booked are the lifeblood of any auto transport company, so you won't have any issues here.

Prepare your car for shipment

Next, you'll want to make sure that you get your car ready for shipment and, more specifically, the inspection. Inspection is when your driver shows up, they will check over your vehicle to make sure that any existing damage is documented. Be sure you take pictures with dates on them, so you can use them as a reference later on if your car gets delivered and has damage on it from the shipment.

In order to properly prepare for the inspection there's a long list of things you will need to do or make sure of. Thankfully, we have a list for you to use here. This checklist includes things like making sure that your car is running properly, making sure your tires are properly inflated, only having a quarter tank of gas, thoroughly cleaning the exterior of the car and much more.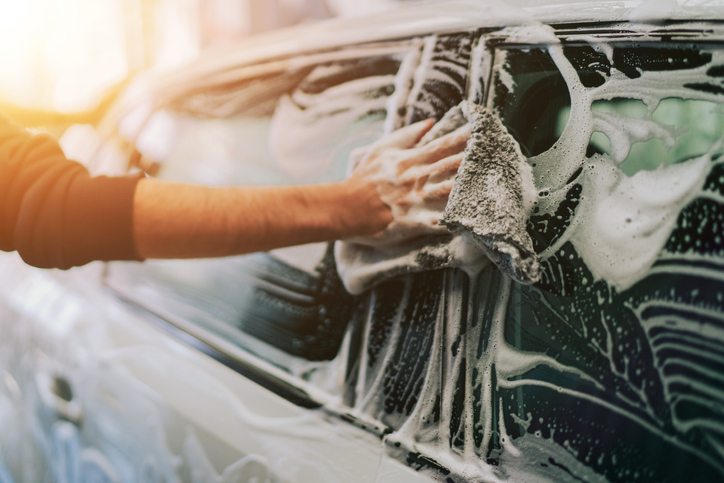 During pickup

When your driver arrives, they will inspect the car as previously mentioned. Once they do so, you will want to make sure that you go over the bill of lading with them. Make sure any existing damage they documented is accurate and confirm your shipment details with them.

What's a bill of lading? The bill of lading is proof of the agreement you have with the auto transport company, the title of goods that will obligate the shipper to return the car to your possession once the shipment has been completed, and it's the receipt that documents all damage that was pre-existing as well as any damage that occurred during shipment.

Also, be sure to let the driver know of any issues with your vehicle that might make it more difficult for them to load and unload the car onto and off of the trailer. For example, if your car's alignment is off, let them know. Ideally, you would have had this fixed prior to shipping.

After your car is picked up for shipment

Once your car has been picked up for shipment, you'll be able to track your shipment with most auto transport companies. Typically, you will get a tracking number that you can enter online in order to track the progress of your shipment. Be sure that you get this number before your driver leaves with your car.

Most importantly, make sure that you are ready for your car shipment to end up being off schedule. There are far too many unpredictable variables involved in the auto shipping process for a driver or company to be able to accurately calculate when a long-distance auto shipment will be delivered exactly.

These things include weather delays, traffic, and customer related delays such as someone not being home for their delivery etc. For example, if your delivery window is June 1st through June 3rd, you should be aware and prepared for your delivery to arrive as late as June 5th. These delays don't happen often, but they do occur occasionally, and they are unfortunately, unavoidable.

Once your car is delivered

Once your driver drops your car off you will want to make sure that you check your car for any damage that might have occurred during the transport. If there is any damage be sure to take pictures, so you can compare them with the pictures you took when your driver picked your car up – make sure that they also have dates/timestamps on them. After this, contact your shipping company to see what can be done based on the insurance you chose.

At that point you should go online and write a review of the auto shipping company you used, good or bad. Both good and bad reviews will help others find a good car shipping company. This also keeps auto transport companies accountable for their employees and business practices.

Tips to ship your car in 2020

Use the following tips to ensure that your car shipping experience goes as smoothly as possible:

Some companies might allow you to ship some personal items in the vehicle. Avoid doing this because it does add weight to your vehicle for which you will be charged more. Also as we mentioned earlier, your car insurance or the auto transport company's insurance will not cover these items if they are damaged or lost.

Take off any removable equipment like roof racks so that they will not fall off or get damaged during shipment.

Don't bother with washing the interior of your car prior to shipment. Your car is likely to get some dirt in it and on it during shipment, so you should just wait until after the shipment to clean the inside of the vehicle because you'll end up needing to do it any.

If you aren't able to get your car picked up at your house because of the size of your street or local restrictions, consider a nearby mall or shopping center parking lot as your pick-up or drop-off location.